 Tender auction
Lot location
Bradford, West Yorkshire
Guide Price - £3000

6 x 600L S/S portable vessels.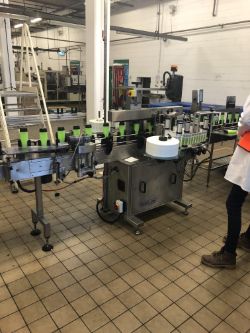 Venue address
Royal Sanders Production Facility`
Rook Lane
Bradford, West Yorkshire
BD4 9NU
United Kingdom
Viewing can be arranged by appointment for equipment located in Warfield
Appointments can be made by calling - 01344 266280
Viewing days and times;
Monday - Friday 9am - 4pm
Buyers agree to pay the purchase price in full. All outstanding invoices must be paid within three (3) business days of the auction. Outstanding invoices beyond three working days will be considered abandoned. BPA (Pharma Auctions Ltd) will charge a Buyer's premium of 15% of the final sales price + VAT. This will be added to hammer price.
Items/lots must be paid for and removed within ten (10) working days of the auction. Items/lots not paid for and removed within the required time frame will subject to a storage fees.